For over 20 years we have worked with many different clients, each with their own specific needs and financial goals.
---
INDIVIDUALS

For most of us, financial security is achieved through hard work and sacrifice.
Our goal is to help individuals preserve and grow the assets acquired over a lifetime. Wealth planning is essential for individuals and many find it stressful. Recognizing that, we actively strive to mitigate that burden.
By learning your unique story, we get to fully understand your goals. With a clear understanding of your objectives, we craft your personalized investment portfolio along with our recommendations. We keep a close eye on your investment's performance and have ongoing check-in meetings to ensure that progress is going in a direction you approve of.
FAMILIES & TRUSTS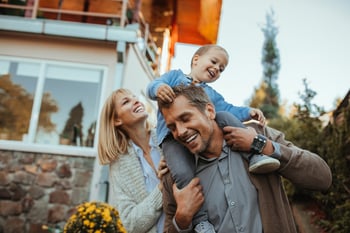 Estate Planning is essential in protecting your wealth for the next generation.
We work with attorneys who will help ensure your estate planning documents are in line with your goals.
Working together, we can help you leverage the wealth you have today to help you maintain your lifestyle for years to come and efficiently transfer that wealth to future generations.
INSTITUTIONS
At Measured Wealth, we have an excellent grasp on the value of longevity and maintaining a legacy for the future.
When managing something as important as your company or institution's assets, we handle with care. Guidance is necessary and we are well versed in navigating the challenges of capital inflows and investment returns.
We have significant experience supporting organizations with strategies designed to help protect and grow their assets over time. We keep our clients on track with their missions while working to ensure their growth along the way. Our in-house capabilities help develop both investment and spending policies to monitor assets.


FOUNDATIONS & ENDOWMENTS
We provide institutional investment advice, wealth management, financial planning, retirement plan consulting, and succession planning solutions for nonprofits.
The stronger you are financially, the better you are able to serve the community around you. We want you to leverage every penny to achieve your goals and optimize every service you provide.
We fully understand the challenges and complexities of managing financial endowments. These challenges include investment constraints, liquidity needs, perpetuity goals, and fiduciary responsibilities. We invite you to take advantage of the decades of accumulated expertise over years of advising sophisticated nonprofits and foundations of all sizes.