At Measured Wealth, we focus on creating a portfolio that is designed to benefit you – and your family – for years to come. Time, not timing, is everything.
WHERE DO WE START?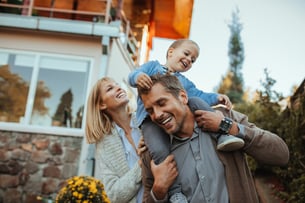 We start by getting to know you. Understanding your personal needs and positioning them in the current financial climate is essential to help you achieve your portfolio objectives. We help you craft a plan that works best for you. From there, we will build you a diversified portfolio with appropriate risk management strategies that are designed to help your money to work its hardest for you. And as changes arise in both your life and global financial markets, we will continue to develop your plan to help you achieve your goals.
---
YOUR BIG PICTURE AND OUR DISCIPLINED APPROACH
As we move through the financial planning process, we keep your goals in mind and conduct check-ins to make sure we keep an eye on the bigger picture. Our team monitors how your investments are working and reviews your goals. We know your goals are long-term, so our planning goes beyond the industry-standard quarterly snapshot. We evaluate your portfolio strategy within the economic cycle to give your investments room to breathe and pursue growth over extended time. We work together to customize a financial planning experience that changes when you change.
At Measured Wealth, we understand that market volatility is a given. We feel that time and staying the course, can be the best way to capitalize on the stock market's gains. That is why we use a disciplined approach to ignore the noise in the financial climate and focus on creating a portfolio that can benefit you – and your family – for years to come. Time, not timing, can a big benefit to reach your financial goals.
*Past performance is not a guarantee of future results. Investing involves risk, including loss of principal.
---
RISK MANAGEMENT
We believe Asset Allocation is the most important decision you will make. Balancing your risk and reward can be daunting but we can help your identify and balance risks and rewards.
We often find investors have overlooked or misinterpreted the impact of asset allocation as they move from wealth accumulation to the distribution phase of their financial life. As investors, we make sure that, as you move through your financial life, your asset allocation moves with you. The distribution of your assets is imperative to sustaining a healthy financial life.
Asset Allocation is not static and requires flexibility to adapt to changes in the economy, as well.
We believe a global approach to the equity and debt markets, attention to risk, and free cash flow increases your opportunity to achieve your goals.
*Asset allocation cannot guarantee profit of protection against loss.
---
MANAGING RISK
Every investment comes with a certain level of risk, but we always work to assure the ones in your portfolio are worth taking. That's why we use a framework centered around risk allocation and categorize your investments into Return-Generating Assets and Risk-Managing Assets. This allows us to build a portfolio that aligns with both your needs and market expectations.
---
LOOKING AHEAD
The economy is ever-changing which is why we monitor key indicators that can provide guidance in recognizing when we may experience ups and downs. That allows us to constantly track market data for us to tactically manage so we may tailor your portfolios and attempt to be ready for wherever the economy is headed next.

"Our promise is striving to deliver the best value for our clients."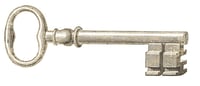 The Key Factors in Planning Your Future.
Working with an experienced partner that you can trust that fully understands your specific needs and goals.
Developing a custom, well-researched plan to fit your current lifestyle and build for the future.
Transparent communication with monitoring and re-evaluating of your plan by professional experts.