At Measured Wealth, we approach investing with insightful perspectives on the global markets, disciplined investment strategies, and support through every station of clients' financial lives.
STEPS TO BUILDING YOUR PERSONALIZED PORTFOLIO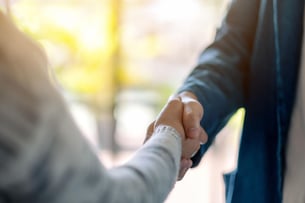 1. RELATIONSHIP BUILDING
We start by getting to know you, understanding your priorities and financial goals. Each client is different and has a unique financial situation they bring to the table. Trust and genuine connection is something we believe is necessary for a healthy relationship.
2. PORTFOLIO ANALYSIS & RECOMMENDATION
We want to create a plan that works for you. Analyzing your portfolio helps to clarify your asset allocation and unforeseen risks while also making sure your goals align with every decision we make.
3. FINANCIAL SOLUTIONS
We implement your plan with strategies that are aligned to your objectives and tactically positioned in the global markets.
4. FINANCIAL MANAGEMENT
The ebb and flow of your needs, and opportunities in the global markets, will evolve over time. It is important we stay in touch, so together we can adapt to any necessary changes to keep your portfolio on track to meet your objectives.
---
INVESTMENT STYLE
Our approach starts with you. First and foremost, we work with you to personalize your portfolio in investing opportunities across all markets.
Our investment style is active, flexible, and global. No matter what you seek, we work with you to tailor to your short and long term needs. Whether you want growth of capital or to diversify concentrated holdings, we are prepared to help.
We are driven by data. We use disciplined processes to keep up with changing needs and unforeseen risk.
We are not like many investors. We try our best to have a complete view of the world so our clients can have opportunities that stretch across the globe.
---
RISK MANAGEMENT
We believe Asset Allocation is the most important decision you will make. Balancing your risk and reward can be daunting but we can help align reward with risks that meet your profile.
We often find investors have overlooked or misinterpreted the impact of asset allocation as they move from wealth accumulation to the distribution phase of their financial life. As investors, we make sure that, as you move through your financial life, your asset allocation moves with you. The distribution of your assets is imperative to sustaining a healthy financial life.
Asset Allocation is not static and requires flexibility to adapt to changes in the economy, as well.
We believe a global approach to the equity and debt markets, attention to risk, and free cash flow increases your opportunity to achieve your goals.
---
PORTFOLIO MANAGEMENT
We believe a portfolio should hold a diverse basket of securities that align with the risk return goals of the client. We see our true value and differentiator from other firms as the ability to clearly define our client's asset allocation – how much to invest in stocks, bonds, or other securities – and align their holdings to the current asset classes and sub-asset classes that offer the most desirable risk adjusted returns.
---
FINANCIAL SOLUTIONS
Tactical Core
Our core portfolios cast a wide net, broad diversification, hold non-correlated assets and provide an asset allocation that accommodates the needs of all investors, from conservative to aggressive growth.
These actively managed, highly disciplined investment strategies maintain their core allocation while seeking strong risk adjusted returns by making tactical decisions around the business cycle.
Tactical Core + Satellite
This portfolio is a more broadly diversified version of our Tactical Core Strategy which adds exposure to US Small/Micro-Cap stock and Emerging Market Debt and Equity.
Specialty Strategies
We have found investors have specific needs throughout their financial life that need special attention. This can be anything from extra asset protection, aggressive growth, or high current income. They do not want to abandon their Core strategy yet want the ability to add another goal. These often arise for different circumstances in a client's life and we work to accommodate them.
Absolute Return Strategy
The Absolute Return Strategy seeks to generate superior risk adjusted performance by providing stable returns with low correlation to the broad stock market as measured by the S & P 500. The strategy invests in a diverse mix of stocks, ETFs, and mutual funds to reduce return correlations. It can employ option strategies designed to reduce risk and enhance income.

High Income Strategy
Our High Income Strategy seeks to generate above average yield by combining a portfolio of ETFs and mutual funds with low correlation to the broad stock market as measured by the S & P 500 combined with a stock portfolio of high yielding equities.

The strategy is starts with analyzing long term return correlations of the underlying holdings vs. S&P 500. We construct a portfolio of stocks without regard to size, style or sector diversification constraints that we believe has above average yield and dividend growth potential.

Dividend Growth Strategy
Our Dividend Growth Strategy seeks to generate superior performance by creating a sector neutral portfolio of 40 stocks of companies who are buys on our valuation model and are growing their dividends faster than the S & P 500.

Ultra Return Strategy
The Ultra Return Strategy is an actively managed all-cap, equally weighted portfolio of 20 U.S. companies that we believe have significant upside potential with a keen eye toward creating the ideal tradeoff between valuation, profitability, and capital efficiency and no restrictions on market capitalization, style or sector.

"Our promise is striving to deliver the best value for our clients."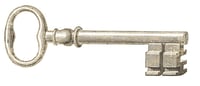 The Key Factors in Planning Your Future.
Working with an experienced partner that you can trust that fully understands your specific needs and goals.
Developing a custom, well-researched plan to fit your current lifestyle and build for the future.
Transparent communication with monitoring and re-evaluating of your plan by professional experts.