At Measured Wealth, we examine your entire financial picture and design a plan to help you strive toward financial independence.
WEALTH PLANNING
Helping clients plan is a broad and multifaceted effort that involves the integration of investments with other personal considerations. We examine your entire financial picture and design a plan to help you strive toward financial independence. Regular reviews are provided to address your changing circumstances and needs.
---
COMPREHENSIVE FINANCIAL PLANNING
We believe holistic and collaborative planning empowers clients to take control of their financial future. By leveraging our experience and partnering with our strategic partners, we can help with the decisions that shape your financial health in practical, understandable terms. Plans begin and end with your input so we can assess your current financial position.
---
Positioning
Review Cash Flow
Manage Your Budget
Understanding Your Net Worth
Leverage your debt
Review Strategy
Develop Long-Term Strategy
Align Risk vs Return Within Your Portfolio
Develop Proper Asset Allocation
Implement Tactical Shifts
Account For Inflation and Taxes
Plan For Retirement Distributions
Retirement Planning
Build and Generate Retirement Income
Evaluate Age and Timing Scenarios
Integrate Pensions and Other Income
Coordinate Healthcare Planning
Optimize Social Security
Annuity Evaluation


---
ESTATE PLANNING, INDEPENDENT LEGAL & TAX ADVICE*
Our strategic partners can provide a complimentary review of your current estate planning documents with your needs in mind. They can prepare your annual tax returns and help you understand the variety of tax consequences that result from your business and life decisions. We are happy to refer you to a professional that can help you with your tax management and legacy planning needs.

Tax Management
Minimize Tax Liabilities
Integrate Low-Basis or Concentrated Positions
Review Current Taxes
Evaluate Tax Efficient Investment Options
Plan For Lifetime Giving
Legacy Planning
Evaluate Current Insurance Coverage
Plan For Long Term Care
Plan For Next Generation
Insure Against Income Lost Due To Unforeseen Circumstances
* Measured Wealth Private Client Group does not provide legal or tax advice.


"Our promise is striving to deliver the best value for our clients."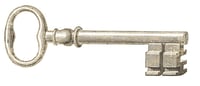 The Key Factors in Planning Your Future.
Working with an experienced partner that you can trust that fully understands your specific needs and goals.
Developing a custom, well-researched plan to fit your current lifestyle and build for the future.
Transparent communication with monitoring and re-evaluating of your plan by professional experts.